SEPTEMBER 2016 | CASE STUDY | CHARLENE & LISA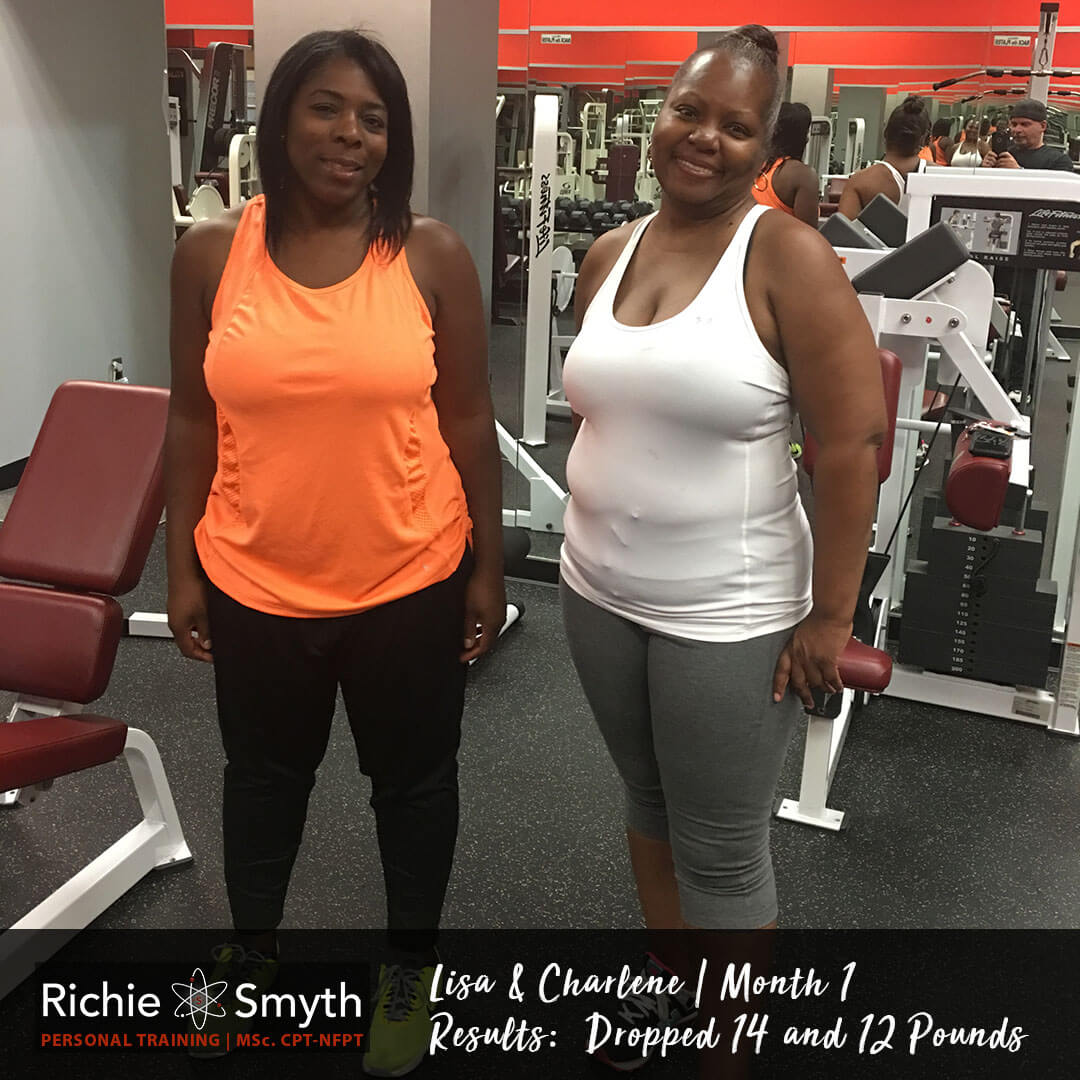 Charlene and Lisa came to me in September.  Both had just gone through yearly physicals and both had been diagnosed as pre-diabetic.
They are cousins and are part of my partnership program.  I encourage family and friends to team up during training sessions for support, encouragement and friendly competition.  The partnerships I train do quite well.
They have been kind enough to allow me to document their journey from the beginning and to follow their successes and perhaps failures.
MONTH 1:
Nutrition:  Each were created a specific nutritional plan encompassing all meals and snacks.  They are currently not allowed any cheat meals for the first month due to their medical diagnosis.  Also, please keep in mind that the nutritional guidelines provided had to be designed around the pre-diabetic nature of their current conditions.
Training:  Training is easier for these cousins as they have similar current body shapes and their goals are also aligned.  I am putting through a mixed hybrid program of training meant to lose fat, maintain current muscle and to help build up more muscle to speed up the fat loss.  Weight training, cardio and unique methods are being used to keep their progress steady and interesting.
RESULTS:  I'm proud of my two clients who deviated only a few times during the month.  It takes time to develop discipline and habits and they did quite well.
Charlene:  Lost 12 Pounds
Lisa:  Lost 14 Pounds
Please keep in mind that some of this weight will be water weight and lifestyle adjustment.  The KEY is NOT to lose muscle but to lose this weight in fat.
If you want to keep up with Lisa and Charlene, be sure to subscribe for monthly updates.