ADVANCED TRAINING. EXTREME RESULTS.
Richie Smyth is one of the fitness industries' hidden masters. Personal trainers and best selling fitness experts often seek advice from "The Scientist".  Discover the techniques he uses for celebrities, athletes and models to quickly lose fat and/or gain muscle and strength.

You may have trained with other coaches, or gone through 'programs' but for some reason your before/after just didn't match up to everyone else.   That's actually normal.  Every individual has a different genetic code and metabolic potential.  This is why I am considered the last stop or only stop for ANY person, young or old, injured and dehabilitated, a hardgainer or metabolically damaged.  I can get you to your utmost potential no matter what your circumstances.  
MSc., Certified Trainer-NFPT, Nutrition Counselor, Black Belt Instructor – Mixed Martial Arts
It's taken 35+ years to create methods that overcome damaged metabolisms and bad genetics.  I am considered the last stop for clients that have failed with other trainers or on their own.  My clients reach their utmost genetic potential and then I keep them at that level and beyond.
Richie is a former competitive national bodybuilding champion, world ranked powerlifter and multiple degreed black belt martial artist & instructor.  He is well known in the fitness industry for achieving unmatched results for clients with damaged metabolisms and bad genetics.
His abilities include rehabilitation from injury and illness as well as other physical deficiencies.  His work with celebrities, athletes and models showcase a highly experienced transformation expert that brings your body to a new level of fitness well beyond that of losing a few pounds of fat.
Richie has Such Depth of Experience, Knowledge and Results that High Profile Doctors Rely on His Skills and Methodologies for Their Own Personal Health & Conditioning.

Edward F. Reda, M.D., F.A.A.P., F.A.C.S.
Doctor, Pediatric Urology-Harvard University

Koshi A. Cherian, M.D.
Doctor, Neurology-Montefiore Medical Center

Donald Fink, M.D.
Doctor, Anesthesiology-Columbia University
I HAVE SPOTS OPEN FOR THE FOLLOWING CUSTOM TRAINING PROGRAMS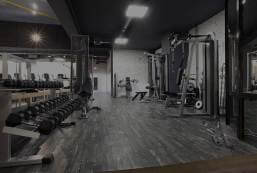 IN PERSON TRAINING AT SETC
Private or Partner Training Locally NY/NJ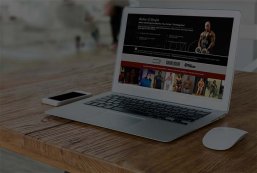 Custom Nutrition & Training Long Distance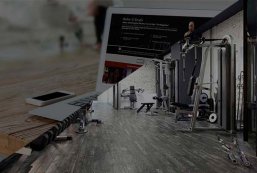 Train in person in combination with online instruction.
SMYTH ELITE TRAINING CENTER
Richie trains clients locally in the NYC and Northern NJ metropolitan area.  If you want to meet with him to schedule a free consultation or Hybrid On/Offline Program, please contact us.
Smyth Elite Training Center Video Channel From 5am to 9pm, there is a constant flow of training sessions within SETC.  From resistance to endurance and flexibility, be sure to subscribe to the SETC channel for inspiration for your own training.
<script src="https://apis.google.com/js/platform.js"></script> <div class="g-ytsubscribe" data-channelid="UCBOVWj68D-o2KXfL64OUksg" data-layout="default" data-theme="dark" data-count="hidden"></div>
<iframe width="640" height="360" src="https://www.youtube.com/embed/3vCriD2uJmA?rel=0" frameborder="0" allowfullscreen></iframe>
What They Have To Say About Me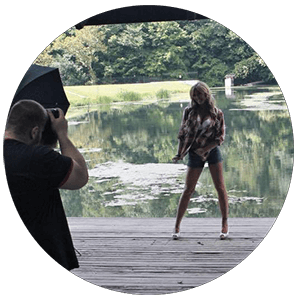 I had been training alone for 7 years prior to training with Richie, I always thought I was doing things the "right way". Richie taught me proper dietary habits and new training techniques, as well as putting a "new twist" to old techniques making them more difficult. With Richie I took my fitness goals far beyond what I ever thought possible. Richie helped me take my love of fitness, and living a healthy lifestyle straight to the stage!!
Also within this short time I experienced a couple bumps in my fitness road. I had shoulder surgery, which Richie helped me rehab, and a brush with cancer! I went into my cancer surgery healthy due to my training and eating habits and came out. In remission – recovery with Richie again
Since I work in the film industry as a professional actor I have to keep myself in good physical shape. Richie came to me under the recommendation of my friend and colleague, Tony Goldwyn. Tony has starred in "Ghost," "The Pelican Brief" and "Kiss the Girls," to name a few, and has used Richie to get in shape for several movies and was more than satisfied.
Since our profession requires us to sometimes be called upon to get in shape quickly after being told to get out of shape and gain 10-20 pounds, Richie is the one I seek out. Richie's systems have the techniques of transforming a body from plump and overweight to lean and fit.
I, myself, have starred in hundreds of films and TV appearances including "Risky Business," "The Fugitive," "Running Scared" and "The Sopranos." For each movie, if time and travel distance are feasible, I will seek out Richie Smyth.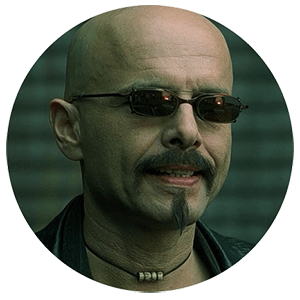 Actor-The Matrix, The Sopranos, The Fugitive…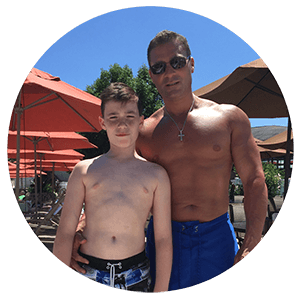 To your current clients or future who may read this: As mentioned earlier I started this at 227 lbs.! Although I thought I looked decent in clothes, when I took them off, I was a mess. Your training methods (which totally contradicted my beliefs used over the years) were amazing.
The approach you took was methodical, scientific and every step was backed with proven validation. The result is, you took me from 227 lbs., with 22% bodyfat down to 182 lbs. (stage weight) with 6% bodyfat. You stuck with me every day, pushing me, motivating me, and most importantly, supporting me.

SMYTH'S PRIVATE NEWSLETTER
UPCOMING PRIVATE EVENTS
I hold several training seminars over the year for my private clients.  I record these sessions that include question and answer sessions on injuries and motivation to nutrition and bodybuilding.  
Sign up for my private newsletter to get access to these private events and many other bonuses and giveaways throughout the year.