Meet Richie Smyth
Master of Science, MSc. – Certified Trainer & Nutrition Counselor | Bodybuilder | Powerlifter | Martial Artist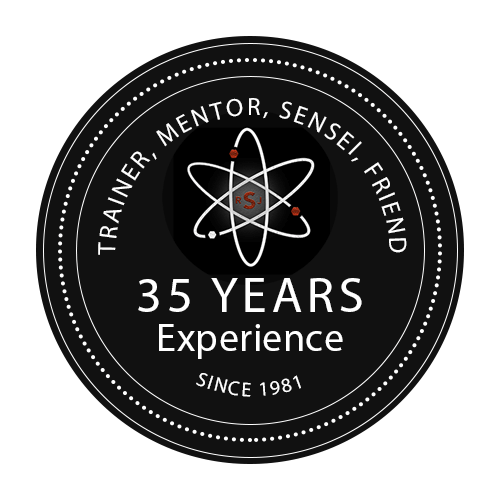 Certified personal trainer for over 30 years, celebrity trainer and nationally ranked bench press and bodybuilding champion, Richie is expert in customizing training and nutrition to meet whatever fitness and nutrition goal you need to achieve.
Richie's career as a former physics teacher has given him a unique ability to integrate scientific principles with standard core methods of training.  This along with his background as a black belt Ju Jitsu instructor and Mixed Martial Arts master, brings an unlimited knowledge of physical training for every type of individual.  Whether you're an athlete, bodybuilder, senior citizen just looking to get fit, Richie will know the method that will work for you and work quickly.
Being one of the top trainers in the world, Richie has had thousands of clients ranging from celebrities such as Olympia Dukakis, Joe Pantaliano and Tony Goldwyn, to elite athletes, bodybuilders and fitness models.  However, many of his clients continue to be normal everyday people that just wish to get better bodies in the shortest period of time, as well as those that are severely overweight.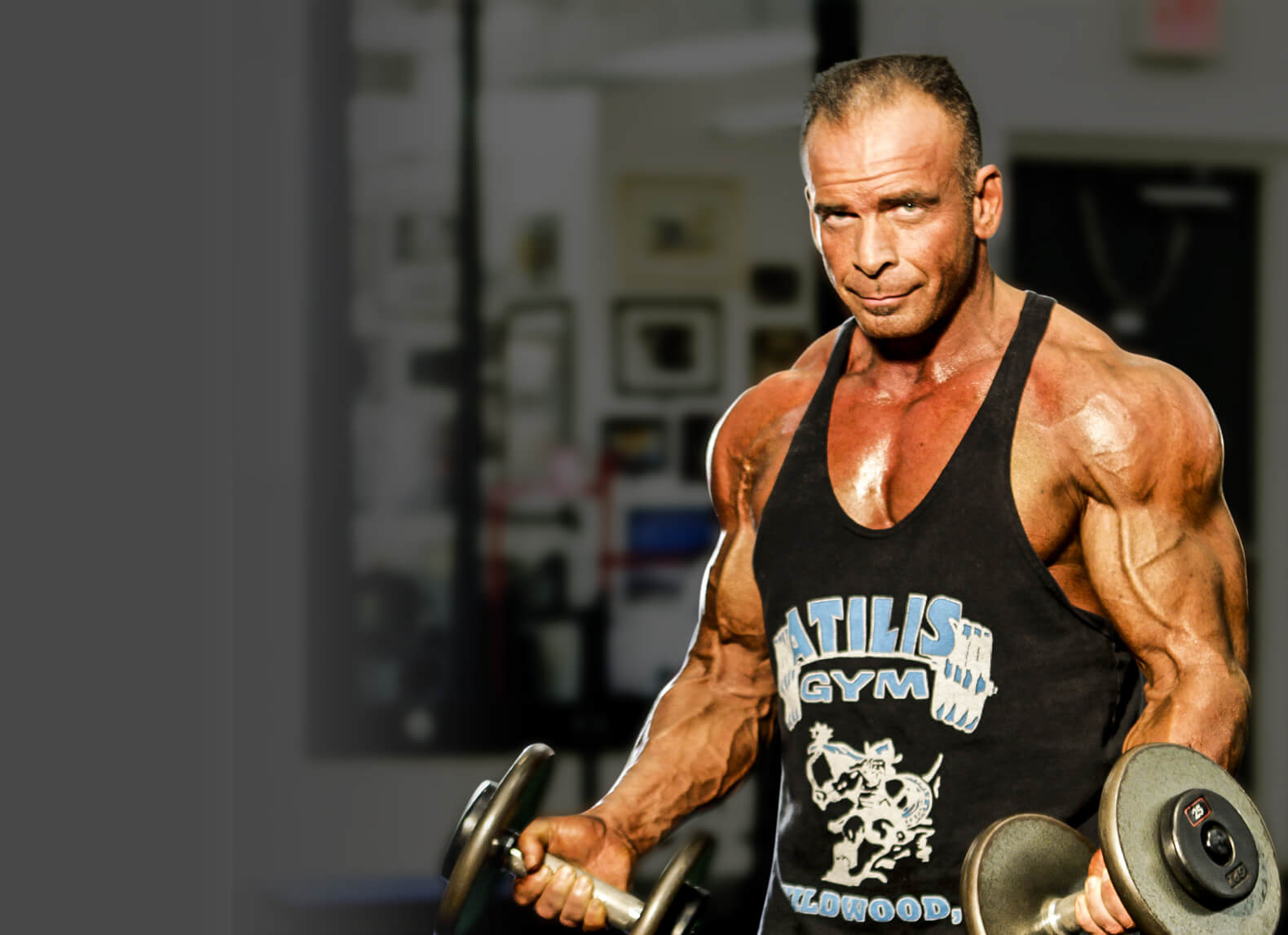 I would say it was fateful intervention that I became a full time personal trainer.
It all started at age 7 when I began studying martial arts.  At 16, I had begun powerlifting and bodybuilding.  By the time I was 19, I started training clients part-time while going to school.
After completing my bachelors in economics and working for a brief time on Wall Street, I decided to pursue my passion for training, nutrition and general science by earning my masters degree.  I was fortunate enough to land a position as a Science teacher at my original high school.
During this time, I had won the Eastern USA and Mr. New Jersey titles with my eyes set out on my pro card.  My training partners included Rich Gaspari and Vinny Galanti at the time.  However, fate intervened for the first time.  After battling back from a bad motorcycle accident, I decided to keep the pro career in the background while again furthering my education as a science teacher.
As fate would step in again a few years years later, I was laid off from my position as a teacher and found myself back to my roots, managing a gym in Hoboken.
It was a purely logical transition from teacher to full time trainer and with my background, education and experience, clients came knocking.  Having opportunities to be flown out on sets to train celebrities for movie roles was tempting.  I took on several actors, athletes and models in NYC but remained close with my family right here in NJ.  I don't regret any of my decisions to this day.
I will never stop training hard no matter what my age, I will never stop learning and creating new techniques.  I will never stop helping clients achieve transformations above and beyond their wildest dreams.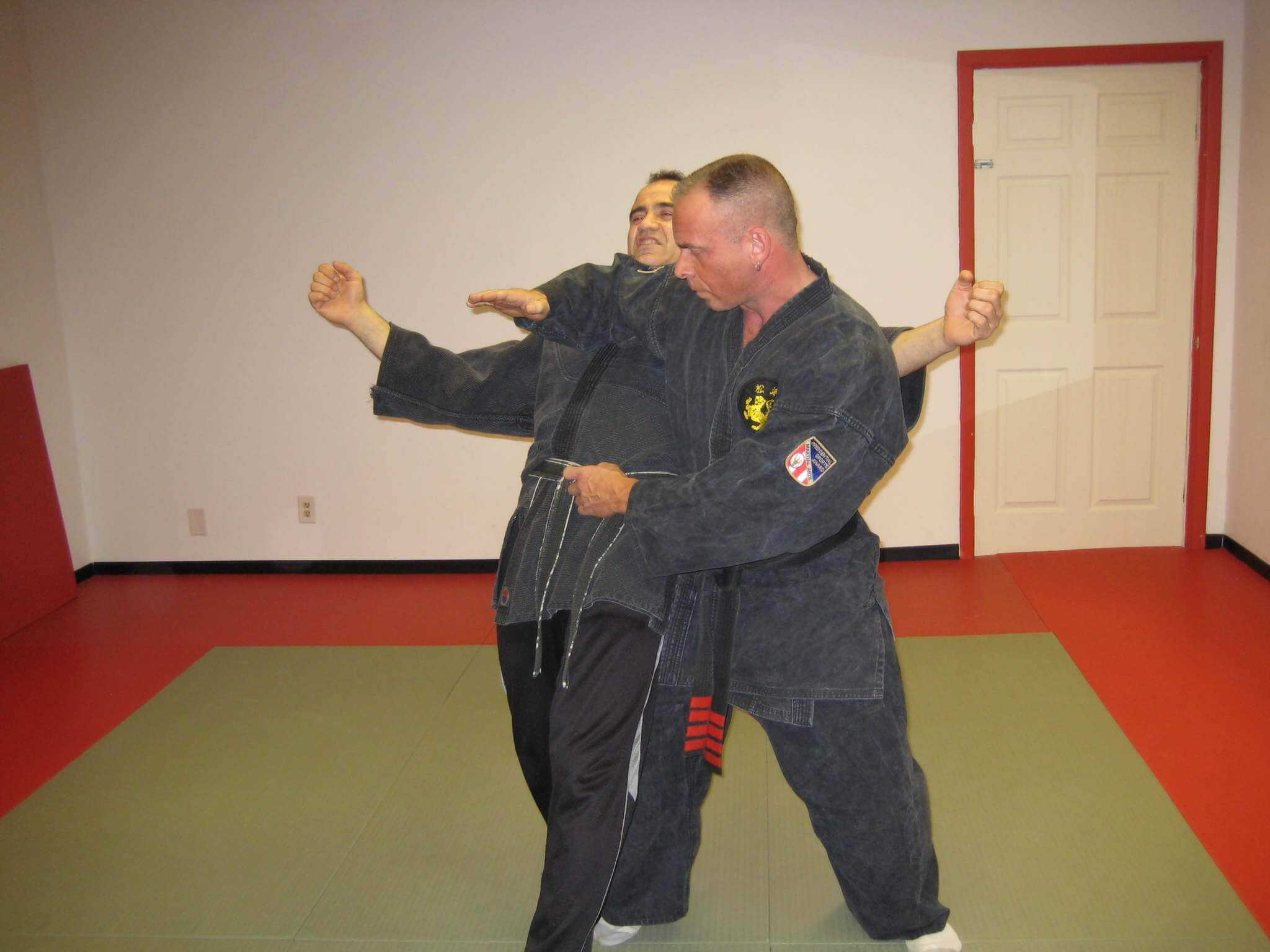 Although education is extremely important, it's taken me decades of experience and thousands of clients to truly have the knowledge of training and nutrition that I do today.  I've not only rehabilitated myself and worked through slow metabolic rates and below average genetics, I've had the opportunity to work with other clients suffering the same.  Over and over again.
There is no replacement for experience and hands on trial and error.  There are only a handful of trainers I would seek out today that have the background and extensive knowledge that it takes to understand individual requirements to reach potential.
Education & Certification
Rutgers University:  Masters in Life Science
CPT, National Federation of Personal Trainers (NFPT)
Teacher Certifications, Elementary & HS Physics
Fairleigh Dickenson: B.S. Economics
Martial Arts
Aiki Jujutsu- 4th Degree Black Belt
Aikido- 3rd Degree Black Belt
Shotokan Karate- 2nd Degree Black Belt
Judo- 2nd Degree Brown Belt
Bodybuilding Titles
1985 Mr Colonial America 5th Place
1986 Suburban Bodybuilding Champs 1st Place
1987 Met. Bodybuilding Champs 3rd Place
1987 Mr. New Jersey 3rd Place
1988 Atlantic Seaboard Bodybuilding 2nd Place
1989 Eastern USA Bodybuilding 4th Place
1989 Garden State Bodybuilding 1st Place
1989 Mr. New Jersey 1st Place
1990 New Jersey Classic Bodybuilding 2nd Place
1991 Mr. Eastern America 1st Place
1992 Eastern Metropolic Classic 1st Overall
1992 South Jersey Open Bodybuilding 1st Place
1993 New Jersey Classic 5th Place
1998 Eastern USA Bodybuilding 2nd Place
1998 Gold's Classic Masters 1st Overall
1998 Gold's Classic Open 2nd Place
2000 Eastern USA Open 3rd Place
2000 East Coast Masters 1st Overall
2006 Muscle Beach Masters 1st Place
2006 Gold's Classic Masters 3rd Place
2006 Gold's Classic Open 4th Place
2007 Muscle Beach Masters 4th Place
2007 Muscle Beach Open 4th Place
2007 Eastern USA Masters 3rd Place
2007 Eastern USA Open 4th Place
2012 Gold's Classic Bodybuilding 3rd Place
2012 Maryland State Bodybuilding 1st Place
Powerlifting Titles
1986 NJ Bench Press – Weight 160 lbs. – Lift 365 lbs. – 2nd Place
1987 NJ Bench Press – Weight 160 lbs. – Lift 375 lbs. – 2nd Place
1988 NJ Strongman 2nd Place
1990 North American Best Bench – Weight 176 lbs. – Lift 470 lbs. – 1st Place
1993 East Coast Best Bench – Weight 185 lbs. – Lift 495 lbs. – 1st Place
1993 East Coast Rep Competition – Weight 185 lbs. – Lift 34 X 225 lbs.
SMYTH'S PRIVATE NEWSLETTER
UPCOMING PRIVATE EVENTS
I hold several training seminars over the year for my private clients.  I record these sessions that include question and answer sessions on injuries and motivation to nutrition and bodybuilding.  
Sign up for my private newsletter to get access to these private events and many other bonuses and giveaways throughout the year.