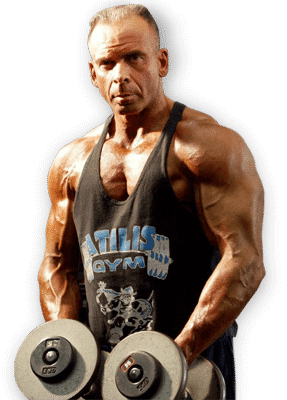 Train In A Private Gym With Top Personal Trainer
One of the industry's best personal trainers is located right here in Pearl River at Blue Hill Plaza.
Richie Smyth – Masters in Science, CPT-NFPT, Black Belt Mixed Martial Artist, Powerlifting and Bodybuilding Champion.
If you're looking to just lose the weight that you've accumulated over years of stress, overwork and bad eating, Richie is NOT your guy.
If you want dramatic fat loss, lean and muscular appearance and to become healthy and incredibly fit, then he has an opening for you.

YOUR HISTORY
No Two Clients Are the Same
We will sit down and discuss previous and current injuries, medical conditions or any other rehabilitative requirements.  I train every client differently, with different methods to work with your specific genetic makeup.
GOALS
There Is No Plan Without A Vision
We will define your initial goals.  It may be fat loss for health & appearance.  Once we achieve that goal, perhaps like many of my clients, gaining strength and muscularity or getting shredded no matter your age.
CUSTOMIZED HYBRID TRAINING
Resistance (Weight) & Cardio
Over 30 years and over a thousand clients later, there is without question no better way to lose fat and to gain muscle than through weight training mixed with endurance.  Due to my own below average genetics, I have created systems of proprietary exercises that will work for your specific history and goals.
NUTRITION
Cleaning Up Your Act
Your diet determines success or failure.  If you train with me 5 days a week but don't follow tighter guidelines on nutrition and cleaner calorie foods, you will destroy all the progress during your training sessions.  We review your current diet and changes to be made to meet and exceed your goals.
To your current clients or future who may read this: As mentioned earlier I started this at 227 lbs.! Although I thought I looked decent in clothes, when I took them off, I was a mess. Your training methods (which totally contradicted my beliefs used over the years) were amazing.
The approach you took was methodical, scientific and every step was backed with proven validation. The result is, you took me from 227 lbs., with 22% bodyfat down to 182 lbs. (stage weight) with 6% bodyfat. You stuck with me every day, pushing me, motivating me, and most importantly, supporting me.
Greg Caglione
CEO, SMP Global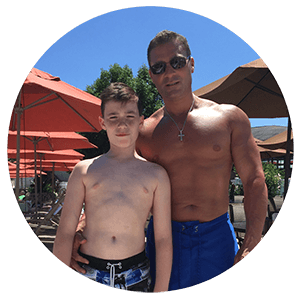 <script type="text/javascript"><!-- [et_pb_line_break_holder] -->jQuery(document).ready(function(){<!-- [et_pb_line_break_holder] -->jQuery(".free-consultation button.et_pb_contact_submit").text('I'm Ready!');<!-- [et_pb_line_break_holder] -->});<!-- [et_pb_line_break_holder] --></script>
BLUE HILL PLAZA ADDRESS
2 Blue Hill Plaza
Pearl River, New York 10965
PHONE
+201.739.7970 (My Personal Cell)